Professor Hideki ISHIDA – Tohoku University Graduate School of Environmental Studies
posted2011/09/01 category Midium Report On August 30th, I visited to Tohoku University Graduate School of Environmental Studies (
http://www.kankyo.tohoku.ac.jp/en/index.html
) to meet Professor Hideki ISHIDA (
http://ehtp.kankyo.tohoku.ac.jp/ishida/English.html
) to interview his theory of "Nature Technology" – life science and community development. After the serious issue of the Fukushima Nuclear Power Plant by the Tsunami Attack the Government has calling for every one of us in Eastern Japan to reduce electricity use by 15%, the bar which has been set to high for us to endure this hot summer with Japan's customary fierce heat due to expected shortages. So what should we do?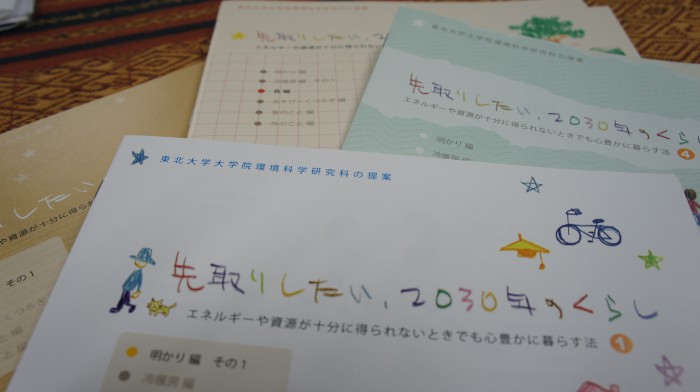 The Professor published four series of the book titled as "How to Take Your Happy Life in 2030″ with less energy and natural resources. The book is avairable only in Japanese users can download from the official website of the Studies (
http://www.kankyo.tohoku.ac.jp/kankou.html#2030
), but the English brief summary is avairable on his Laboratory's website below. [URL]
http://ehtp.kankyo.tohoku.ac.jp/ishida/research3_en.html
http://ehtp.kankyo.tohoku.ac.jp/ishida/research4_en.html
The Professor is researching the nature's system to invent new technology to contribute the society with next generation in future. For instance he introduced me how to "take a bath with no water" & "make a house wall with no air-conditioner necessary for summer & winter."  I was very surprised of his theory which is very practical and possible enough to implement to reality for anyone. He also showed me his new type of "soil" when we discussed about "family-farm" which would be very important factor of self‐sufficiency of food – vegetables in his case – to develop the new lifestyl & society in future for us & people of next generation. Ferterized soil and water are the most basic & important factor to cultivate crops as food.  He invented the soil which would not need agricultural chemical to produce the food with little amount of water.  It also prevent worms and bugs to the soil so anyone will be able to cultivate to produce crops without hitch.  The color of the soil he invented is somehow "semitransparent," and the weight is very light comparing to the typical soils we generally know. If the practical application of science to commerce or industry If this new technology of his soil will be yield practical applications in future, I would be assured of that people will break stereotypes as "soil = "brown colored something" for sure.  I am so excited to see that! New type of the soil.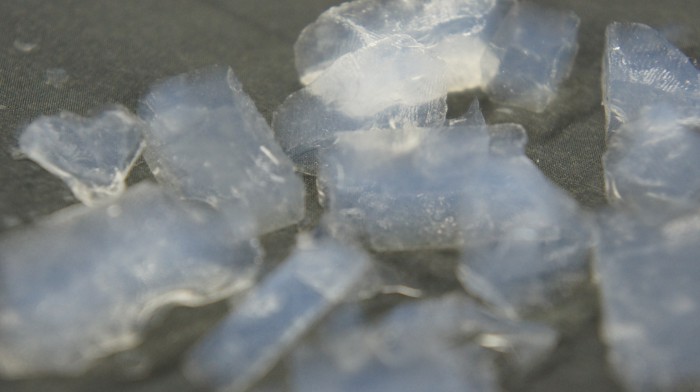 He has more ideas & technologies he wants to set in practcal use to establish new society for future The Professor Ishida will visit Tokyo on September 15th to speech titled as "The New Lifestyle And Technology which are required by the Japanese For Today and Future." I hope that his contribution would help to support all of us in freaky, exciting, and happy future.