The Tradition of Iwate in Iwate
posted2011/08/31 category Blog, News Hello.  This is Ishikawa from the Akita Branch of the Recovery Assistance Media Team (RAMT). I attended to the "The Eleventh Junior High School Culture & Arts Festival"  which was held in Iwate in order to take photographs I met and interviewed teachers and students from Kesen Junior High School and Ohfunato Junior High School in Iwate Prefecture. Even though they didn't have instruments which were all swept up by the Tsunami and couldn't find a place to practice for this Festival, they proudly made their appearance on the stage. "Kesenmachi Kenka Tanabata Taiko" performed by Kesen Junior High School students.
[Photo Below] Kesennuma's traditional "Kenka Tanabata Taiko Drum" by Kesennuma Junior High School Students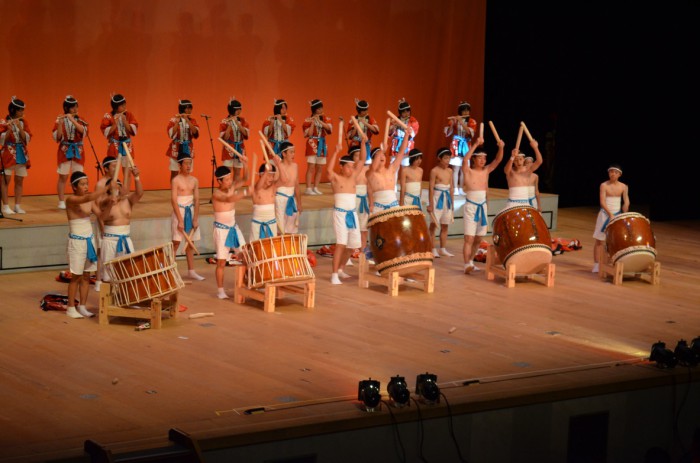 It was my first time to see their cool taiko performance and so was inspired by their chivalrous spirit. The performance was so energetic that I could not believe that the fact are all  teenagers between 12-15 years old. "Shika Odori (Deer Dance)" performed by Ohfunato Junior High School students (sorry, no photograph avairable). They showed us resplendent in beautiful Japanese dress with unique dance-tempo. I was impressed by their breathtaking dance-performance which expressed both stillness and motion. It was my first time to see the traditional culture of Iwate. Both of their the performances above impressed me to see them again. I hope these young teenagers will make Iwate, Japan, and even the world happy from now!