Messages for Our Future Photo Exhibition in Haneda International Airport
This is Tomoko Enokida, the director of the Photo Exhibition. I usually work as an administrative and clerical support with various chores and adjustment in the Recovery Assistance Media Team (RAMT) Office. Our Photo Exhibition, "Messages for Our Future," has started at the Haneda International Airport from Monday, October 17th. The project of this exhibition has been planned since this April and it was finally achieved.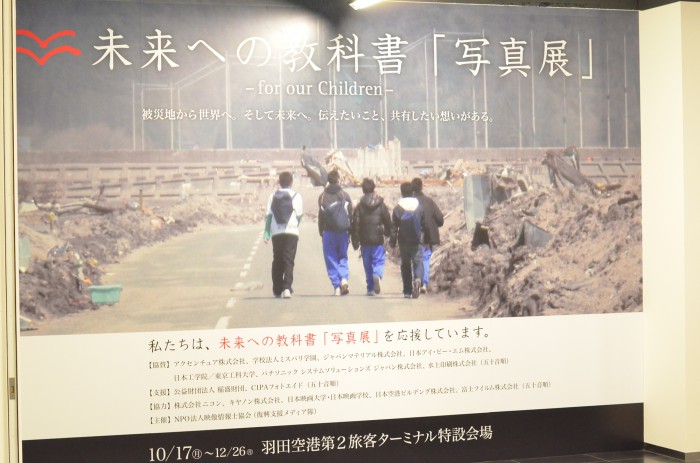 I had been off at the RAMT Office and stayed in the Airport all night for four days from October 11th. I was in the main assembly hall in daylight and the luggage racks from midnight to 4:00 in the gray of the morning. It has been so thrilling week that I even experienced the blackout in the Airport.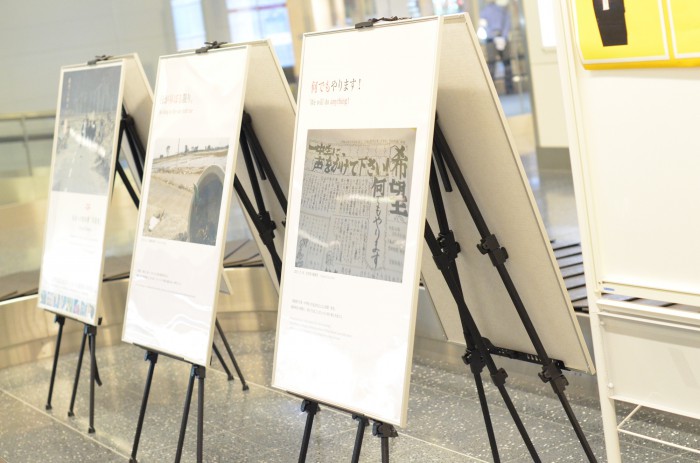 I delegated the task of printing all photo panels to Mr. Matsumoto from the Shokodo Printing Inc. in Ishinomaki City where was been damaged by the 3.11 Disaster in Miyagi Prefecture. There were three Exhibition Venues in this wide & large Airport, so I expected that it would take a long time to display all 300 photo panels on the each Venue. However Mr. Matsumoto had sorted the panels which were already divided into 10-set in a cardboard box, and every set of the panels had put a tag with a note of direction for where in the Airport the each set supposed to be moved on. And every single panel inside of the set had been put another tag with numbers to identify what it is inside of the wrapper so no one had to open the paper to double check. He was very careful professional I was inspired. His son who gave up the entrance into a school of higher grade by this Disaster worked with us to set up the panels, too. After a while I called Mr. Matsumoto to express my thanks with his wonderful works I've been impressed, and he responded me back; "it's not a big deal for us comparing to the Tsunami." I took off my hat to him for his perseverance and his hard work.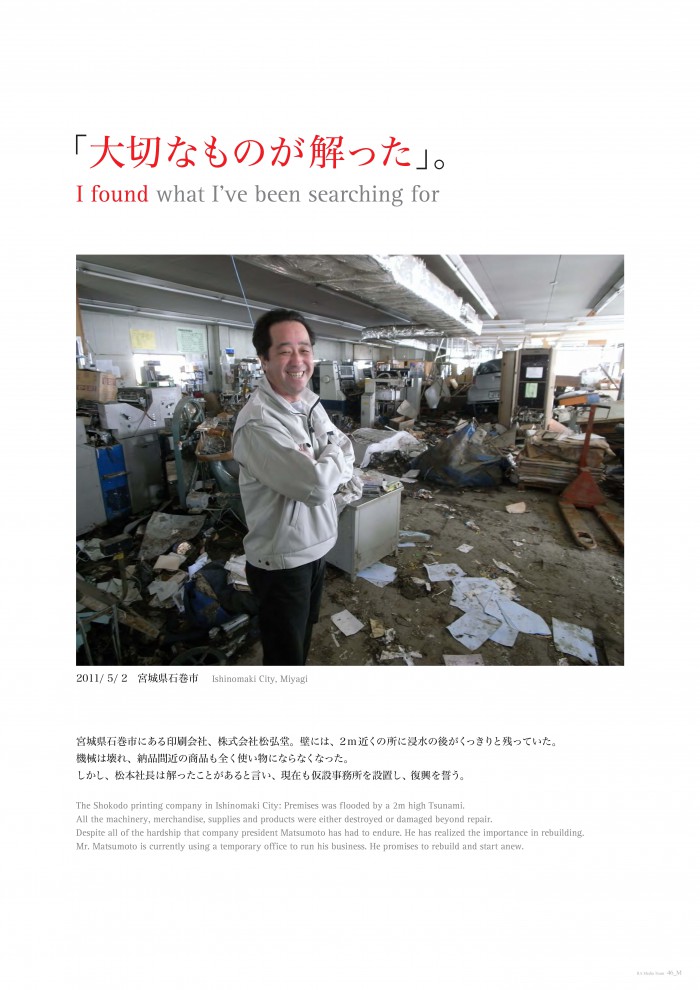 Hojo Engineering Firm Co.,Ltd. who stayed at Airport to work with me for three days and three nights. Nisshin Technos Co.,Ltd. who helped me a lot for the night display. Mr. Kuroda, the professional designer, who created to design all panels, posters, and signboards for us. Mr. Saito who took good care of small things until the end and made beautiful curatorships. And my daughter, the first year of junior high school, who helped me housework waking up at 5:00 in every morning. Their beautiful work-performances and good cares & attentions came home to me as these are our new RAMT properties.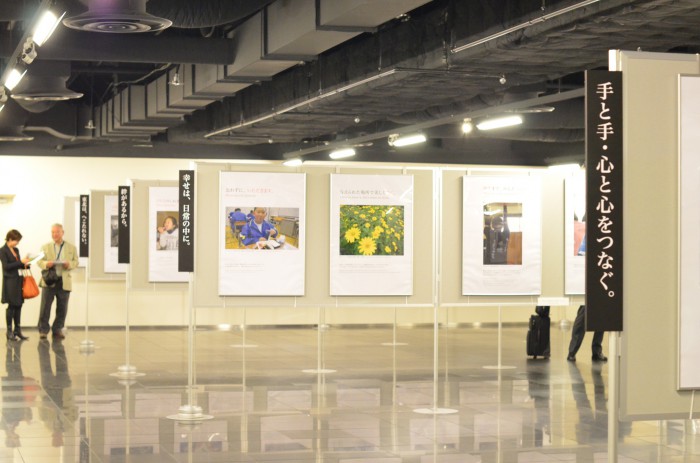 By the way I don't remember how many times had I walked back and forth between the 1st and 2nd Terminal Building of the Haneda Airport. I suppose the people who work at this Airport should be very healthy.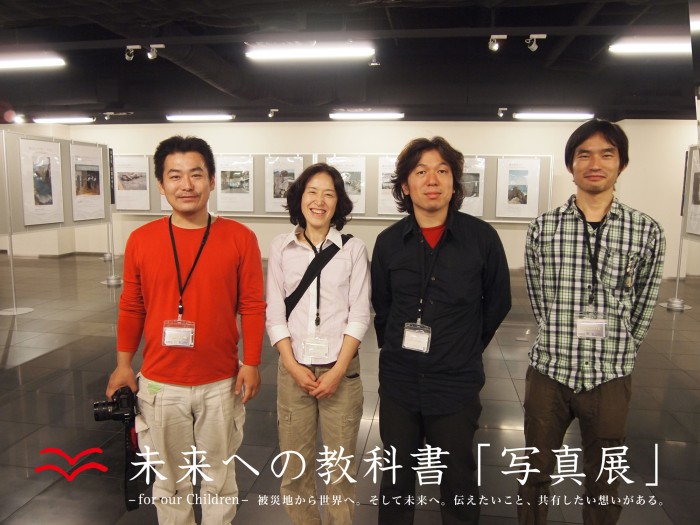 Anyway, whoever depart from or arrive to the Haneda Airport, please feel free to drop by our Photo Exhibition!