Mr. Michiyoshi Takahashi and Mrs. Kiyomi Takahashi – Natori Farm., Ltd
This is Takefushi from the Recovery Assistant Media Team (RAMT). I visited Sendai City & Natori City in Miyagi Prefecture on November 14th and 15th.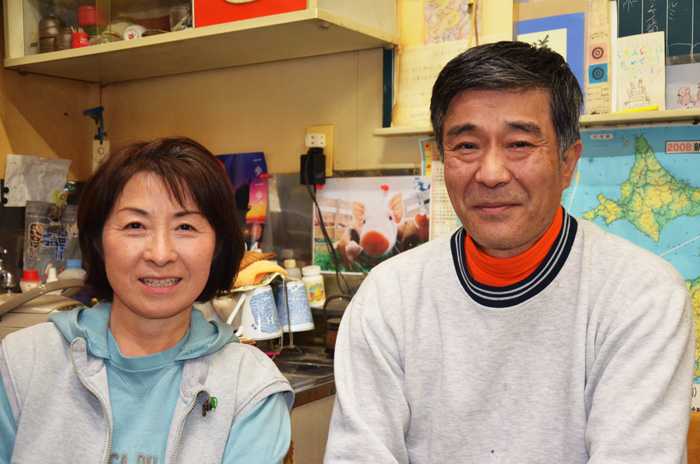 And at the end of the interview, they told me very interesting comments. "Many people supported us even though we have lost a lot of our properties by this disaster. We appreciate the people who supported us in our hometown, we appreciate our pigs in our hog farm, and we want to appreciate lives." I wanted to eat their pork which make me deep thought about the importance of life we take as food. I would express my appreciation to pork and other meat which connects to life from now on. The Natori Farm has not been recovered yet because of its financial difficulties. They are collecting contributions for the relief of the Tsunami. Please visit
here
for more details (only Japanese is available).